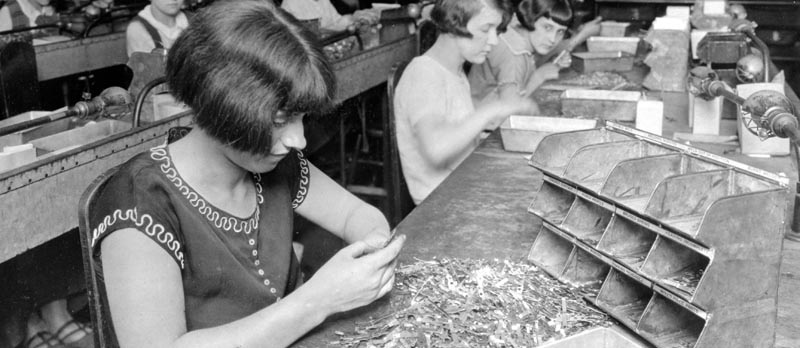 The Kheel Center for Labor-Management Documentation & Archives is the unit of Catherwood Library that collects, preserves, and makes accessible special collections pertaining to the history of the workplace and labor relations.
The Kheel Center was founded in 1949 as the Labor-Management Documentation Center. In May of 1996, the center was renamed to honor Theodore W. Kheel, distinguished lawyer, arbitrator, mediator, and public figure, in recognition of the substantial contributions made by Mr. Kheel and by his equally distinguished wife, Ann Sunstein Kheel, to the School of Industrial and Labor Relations (ILR School) and Cornell University.
Over the years, many individuals and organizations generously donated their valuable materials to the Kheel Center.  For some organizations, the center is the official repository.  Please see our list of such donors.